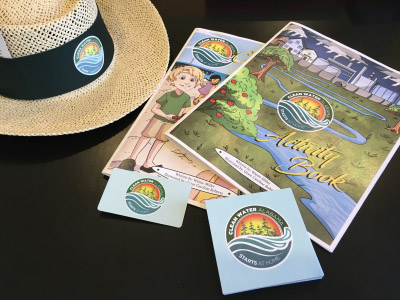 Formed as a 501 (c) (3) non-profit corporation in April 2021 with the mission of engaging citizens, government officials and businesses to take the necessary actions to protect and preserve Alabama's water resources.
In an effort led by Alabama State House Representative Joe Faust, on May 5, 2021, Governor Kay Ivey signs Joint House Resolution 196 "recognizing the importance of clean water access in the State of Alabama and endorsing the mission of Clean Water Alabama."
Clean Water Alabama (CWA) has created a coloring and activity book designed to educate children on how they can be good stewards of the waterways and environment. These books are being provided at no cost to public and private schools.
CWA is involved in promoting shoreline restoration projects to rehabilitate and restore natural habitats along our rivers and bays.
Approximately 50% of all pollution that occurs on Alabama's waterways is the result of storm water run-off. CWA is promoting best practices to mitigate this by recharging water-tables at retention ponds and similar water collection locations.
CWA is promoting the best practice of eliminating concrete washout in our rapidly developing area. A best practice developed by The Dumpster Guys captures and neutralizes harmful chemicals and recycles the solids.
CWA drafted proposed legislation for a statewide septic tank replacement program. This proposal establishes a fund to replace failing septic systems which pose a risk to our waterways and to assist homeowners to convert to public wastewater systems, where available.
CWA continues to engage our elected representatives at the State level to educate on the current threats to Alabama's waterways and to enlist support for pollution mitigation efforts.
In partnership with Fairhope Sunset Rotary Club, children's activity placements have been created for placement at area restaurants, educating on the need to be good stewards of our waterways.
Click here to download the CWA activity book lesson plans:
Click here to download the CWA coloring book lesson plans: